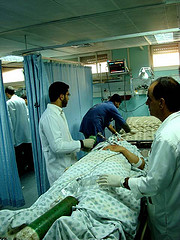 It may sound contradicting but the director of a documentary entitled "How to Die in Oregon" hopes that his film teaches people a thing or two about living life. The documentary is about physician-assisted suicide law in Oregon.
The film director, 31-year old Peter Richardson, wants us to better understand the "Death with Dignity Act" in Oregon that has been in place for 17 years. Oregon is one of the very few states that allow physician-assisted suicide. Doctors can basically prescribe and administer lethal drugs to a patient who is terminally ill and has less than six months to live.
Richardson said it is not going to be a depressing film. In fact, he added that those who have seen the documentary are surprised by how much laughter and humor there is in the movie. He describes his film as "tragic but life affirming."
The film revolves around a 54-year old woman, Cody Curtis, who has been given only six months to live after she has been diagnoses with advance stage liver cancer. The thoughts of her doctors, her husband and kids, and her own were caught on camera during heart-wrenching interviews.
Richardson said that in the film you will understand that going through physician-assisted suicide is not an easy choice. He added that although Curtis has grace and dignity in suffering, she also thinks there is dignity in accepting the things we cannot change.
The film also documented the lives of those who are not too happy with the law, including an uninsured 53-year old man with prostate cancer. In the film, the state denied him of health care and his doctors offered physician-assisted suicide instead.
The documentary won as the best nonfiction film at the Sundance Film Festival earlier this year and is scheduled to debut on HBO on Thursday.