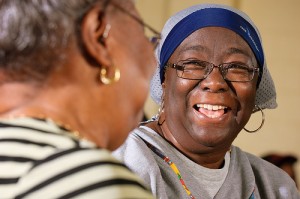 The Republican's plan to privatize Medicare is steering fear on most of the country's senior citizens.
Walter Dotson, 72, for example knows that the plan would not touch his benefits, but is afraid for what it might bring for his grandson's future. Dotson, who is raising his high school sophomore grandson, said that he'd hate to see his kin be slashed of all the health benefits he is enjoying today.
The loudest and strongest objection on the GOP Medicare plan are coming from the seniors' sector as they complain during town-hall meetings and even in the congressional elections last year.
A lot of experts say that the policymakers responsible for the GOP overlooked an all-encompassing trait among the seniors – their concern about the succeeding generations.
One other thing that bothers the seniors so much is the fear that the budget may be hazed with self-interest. If the Congress can do such a drastic change on the health care system of future retirees, many asks what is the assurance that they won't come back and apply the Medicare plan to everyone who are currently in the program.
The budget that House Republicans passed a few weeks ago aims to remove Medicare and replace it with a government payment to purchase private insurance for people age 65 in 2022. Although dubbed as bold and visionary by others in Washington, many oppose the plan around the country.
Although seniors are exempted from this plan, economist Alice Rivlin said that they are not just thinking about themselves. They want to be guardians of the policies that can affect the children of their children.