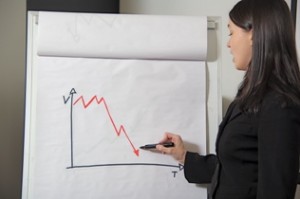 The number of workers hired in the last month of the 2010 was notably lesser than expected amid the surprising fall in the unemployment rate to its lowest record for nearly two years.
The decline in the jobless rate was due to the fact that people are giving up their search for work. The unappealing jobs growth figure was reported by the Labor Department on Friday.
These figures suggest that the Federal Reserve will likely stay the course, along with its efforts to support the biggest economy in the world by purchasing $600 billion government bonds.
A survey done by the Labor Department among non-farm employers showed that payrolls increased 103,000 last month, which is below the economists' expectation of 175,000. Also, hiring from private institutions rose 113,000, but government employment declined to 10,000.
These results suggest the idea that the economy is in for a long and slow jobless recovery. Brian Dolan, the chief strategist at Forex.com said that Fed cannot just surrender, not unless the unemployment rate is below 9 percent.
On the brighter side, the overall employment for the months of October and November was modified to reveal 70,000 more job gains than what was previously reported.
Even though the labor market shows signs of slow recovery, the larger economy, on the other hand, shows signs of strengthening, particularly on consumer spending and manufacturing improving. The central bank chief said to the Senate Budget Committee that they have seen an increased evidence of self-sustaining recovery in consumer and business spending.