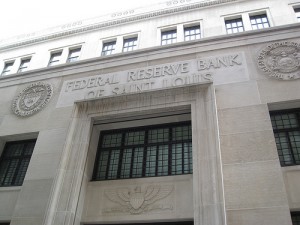 The Federal Reserve informed on Monday that banks modestly loosened their lending standards for particular business loans over the past three months, but they still kept tight standards for consumer loans.
The Fed said that 12 percent of banks that responded to their recent survey had eased their standards to some extend on industrial and commercial loans. But, the survey discovered little change in the firm lending standards forced on consumer loans since the housing market crumpled.
With regards to the business loans, banks said the modest easing in standards portrayed a less uncertain economic outlook and raised competition from other banks to make business loans.
The survey run by Fed covered a total of 57 domestic banks that included all of the nation's biggest institution. It represented the bulk of lending activity in the entire country.
Forty-nine banks said their policies on commercial and industrial lending were unchanged. One bank said it had slightly tightened their standards while seven banks, or 12 percent, said they had somewhat eased their lending standards.
Many small businesses have complained that the $700 billion financial bailout the government sponsored did not succeed in protecting them from being cut off from their normal lines of bank credit.
The bailout program was supposed to provide sufficient capital for banks to allow them to continue lending even as the country fell into recession.
But banks that were faced with increasing loan losses remarkably tightened their standards. That has dragged the overall economy as it caused depression on consumers, as well as business borrowing.
Banks had firmly tightened their lending standards for business and consumer loans during the peak of financial crisis in 2008. Even with loosening of loan standards for the past year, it is still much difficult to get a loan than before the crisis.