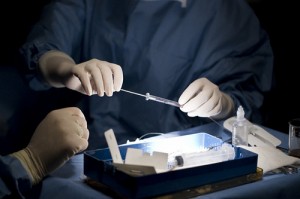 A clinical trial on adult stem cell therapy for patients with amyotrophic lateral sclerosis or ALS has been approved by the Health Ministry of Israel. It will be launched by the clinical-stage biotechnological company, BrainStorm Cell Therapeutics.
Adrian Harel, acting chief executive officer of BrainStorm, said that the clinical trial signifies a remarkable advancement in their goal to utilize stem cells with self renewal capabilities to treat amyotrophic lateral sclerosis.
ALS is a progressive neurological disease that causes wide range of disabilities. It affects all muscles under a person's voluntary control. Patients eventually lose their ability and strength to move their body. Often, most people affected with the disease die from respiratory failure.
In the United States, about 5,600 people are diagnosed with the condition each year. Based on the derived data from the ALS Association, as many as 30,000 Americans are estimated to get the disease at any specified time.
In February, the U.S. Food and Drug Administration designated an orphan drug to NurOwn, BrainStorm's adult stem product for the treatment of ALS, also referred to as Lou Gehrig's disease.
The preliminary phase of the study is intended to certify the safety of NurOwn. Later on, it will be expanded to determine its efficacy. It will utilize and transplant stem cells, treated with BrainStorm's NurOwn technology, from the patients' own bone marrow.
The clinical trial will include 12 patients in an early stage and 12 patients in an advanced stage- 24 patients in all. The patients will be assessed at regular intervals and will be followed for a period of six months after the stem cell transplantation.