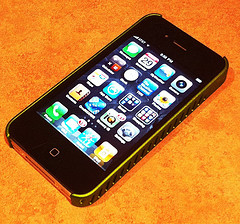 Amazon's Cloud Player is now compatible with Apple Product; at least those that you can access the internet with. The music streaming service of Amazon was originally launched with Android compatibility only.
However, just this weekend, an updated version of Amazon's Cloud Player was quietly released and provided basic support for Apple's iOS. This means that if you have an Amazon Cloud account you can now stream music on any of your iOS devices.
Unfortunately, there is no iOS application for Amazon's Cloud Player similar to that of Android phones, but you can now stream music stored online thru Safari, an iOS browser. Engadget and TechCrunch, two of the leading tech blogs, the Cloud Player works like a charm with iOS.
To listen to your songs in Cloud Player, all you have to do is visit the Amazon Cloud Player site using your gadget's Safari browser. You will initially be directed to a warning page saying that the browser does not support the program but you can ignore that warning. Once you get pass the warning page, you will see all of the songs your stored on the server of Amazon.
Then, you just have to select the song you want to listen to and music will begin to play in your iOS device. It also works with the multitasking and volume controls; that means you can play, skip, or pause songs. You may also do other tasks such as texting or browsing the internet while music is playing in the background. When you receive an incoming call while the music is playing, it will automatically pause and resume when the call is done.
Unfortunately, there are a couple other things you cannot do with your Amazon Cloud Player in an iOS. You cannot drag and drop songs to rearrange them and you cannot upload files too as it requires Flash. To get around this, upload songs using your personal computer instead of your iOS device.