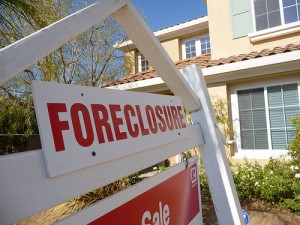 Two major banks and three other mortgage servicers in the United States proposed to pay up to $5 billion to resolve their foreclosure probes by federal and state officials based on a report released by the Wall Street Journal.
The bank's proposal was made Monday when federal officials and state attorneys general presented a scheme and modified settlement terms on how banks can fund homeowner's principal write-downs.
When the housing industry collapsed, claims of defective foreclosure practices arouse that triggered the foreclosure probe by all 50 states. According to state officials, it may have even violated their laws.
The original settlement plan proposed by federal and state agencies had opposed a deal that would diminish borrower's principal amounts. The old proposal had gained criticisms from the banks, as well as Republican attorneys. The Republicans said the proposal will persuade borrowers to default on their mortgages to lessen their payments.
Spokesman Geoff Greenwood for Tom Miller said the new proposal will call for a fund that would partly pay for the principal write-downs. Miller is an Iowa attorney and a Democrat who leads the state negotiations. Greenwood also said that attorneys general have not yet offered a monetary proposal.
The banks involved in the foreclosure probes include Bank of America Corp, as well as JPMorgan Chase & Co. Meanwhile, the mortgage servicers include Ally Financial Inc, Wells Fargo & Co., and Citigroup Inc. According to Miller, these five companies make up 59 percent of the total home loans in the United States.