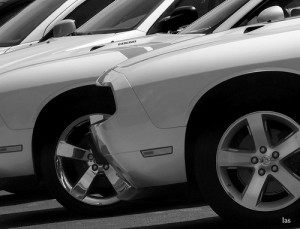 Carmakers are building a strong start to 2011, relieving worries about slower growth demand in the Asian markets that brought sales away last year, including the rough recovery in western markets.
Hyundai Motor from South Korea said global sales increased 14 percent in January. Vehicle manufacturers from India reported sales increase between 14 and 22 percent.
Also, the number 1 seat belts to airbags group in the world, Autoliv predicted that a recovery in North America would help the sales this year.
The sales data released from French passenger car makers on Tuesday revealed an increase of 8.2 percent year-on-year to 185,603 units in January. France's last effects of a scrapping promotion continued to enhance the figures. The promo ended in December, but cars purchased with the bonus can be registered up until March.
However, the growth in India and China that has persisted carmakers has recently been cooling off. The uncertain recovery in advanced markets such as Europe and United States has always remained as a concern, analysts said.
In the U.S., auto sales lost their driving force in the final weeks of January, the auto executives and a leading analyst warned on Monday. They want to set the stage to soften the start of 2011 rather than what automakers expect when they release their January sales report later on Tuesday.
According to Flavien Neuvy, head of Cetelem's automobile industry research department, there won't be any surprises until March. He added that the question will be afterward, between April and September when there will be a lot of uncertainty. Cetelem is a consumer credit organization.
However, sales on light commercial vehicle increased 8.6 percent in January.