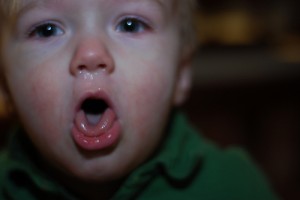 There were more than 21,000 people affected with whooping cough last year, most of which were teens and children in the United States.
The total number of cases is the highest yet since 2005 and is among the worst years beyond half a century, U.S. health officials informed on Wednesday.
The health officials are truly baffled by the abrupt rise in cases, since whooping cough vaccines are very effective in children, and costs of vaccinating kids are reasonable.
Whooping cough is a highly contagious disease. It can also be lethal in rare cases, particularly with infants too young to be given the proper vaccination. The disease begins like a cold, but it can progress to severe coughing, which can last for several weeks.
Last year, the hardest-hit state appears to be California. Health officials in the state reported more than 8,300 cases, which includes 10 cases of infant deaths.
At least 26 deaths were reported nationwide, the CDC said at a vaccine advisory committee meeting on Wednesday. However, it is still a preliminary case count and it might end up being higher.
Health officials think that contagious teenagers are a dangerous threat to susceptible infants. Around 95 percent of children already have a minimum of three shots against the disease. However, the whooping cough vaccine for adults and adolescents was not approved until 2005. Thus, they have lower vaccination rates.
The Advisory Committee on Immunization Practices suggest all adults who are around infants to get a whooping cough vaccine. The committee also voted on Wednesday to slightly modify the guidelines on vaccination to ascertain that all health care workers, including nurses, would get the vaccine against the disease.