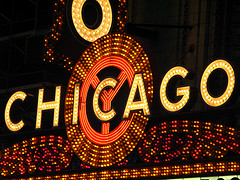 It's a common knowledge among businessmen that Chicago's magnificent mile slows down during the end of summer as students head back to school and tourism drops. For that reason, aside from entertainment, a summer festival will occur at the end of summer as an attempt to lift the slowing business during that time. The summer festival will take place on North Michigan Avenue from August 28 to September 8, 2011. It will be called Magnificent Mile Shopping Festival, since the city's Magnificent Mile is known for their numerous high-end stores, luxury hotels and fine restaurants.
The event is being organized by the Greater North Michigan Avenue Association. They will use the other shopping festivals around the world as inspiration for the preparation of the festival. They want it to be like the Dubai Shopping Festival which lasted for an entire month with 3 million visitors from all over the world. It was said that the event garnered about $1 billion on all the items sold. The sold not just clothing articles, accessories and home equipment but they also sold cars and even luxury homes.
Though compared to Dubai's Shopping Festival, the organizers are modest in their expectations. Since it is their first shopping festival, they aren't planning on lavishing the event just how Dubai did their own. However, they have perks such as the announced raffle where the lucky person gets to stay at the Fairmont Chicago Millennium Park Hotel's presidential suite for five days. There are also planning on putting street performances and fun activities aside from the great sales on items which will be the major attraction.
It will be a Festival to look forward to as North Michigan Avenue is known for its shopping centers. They are expecting a great number of shoppers being drawn by the discounted items, special sales and special offers given by the stores during the festival.