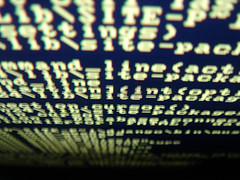 A former Gucci Computer technician from New York's headquarter was charged with hacking into Gucci's computer system.
Sam Chihlung Yin hacked into the luxury retailer's system and caused about $200,000 worth of damage. He pleaded not guilty over all the charges against him. He was not just charged with computer tampering but the 34-year-old Sam was also charged with identity theft, falsification of business documents and many other charges. His charges were brought up in Manhattan Federal Court last Monday.
Despite all the allegations presented he was released without bail.
Yin was actually fired from Gucci because of abusing his employee's discount privileges. According to the prosecutors, he bought bulk Gucci items and sent them to Asia for resale. The disgruntled former Employee hacked into the computer system and deleted several files including virtual servers. He was also able to turn off a storage network and removed a network of storage areas. Aside from those, he was able to delete a storage disk which contained corporate emails from the server.