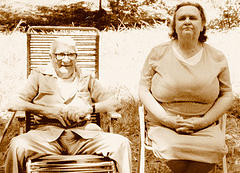 A recent study suggests that an older class of antiretroviral drugs for the treatment of HIV may lead to premature aging. The study was published June 26th in Nature Genetics.
The findings of this research help explain why some people who are receiving treatment for HIV with antiviral drugs demonstrate signs of frailty and diseases that are age-related like dementia and cardiovascular disease.
Professor Patrick Chinnery said that it is a real mystery how HIV clinics saw patients who have been successfully treated but show signs that their body are older than their age. Professor Chinnery is a fellow at the Institute of Genetic Medicine Newcastle University.
Normally, our DNA is copied our entire lifetime; but as we grow older, DNA replication accumulates errors. Chinnery explained that they have reason to believe that antiretroviral drugs accelerate the rate to which these errors occur. He added that patients who stopped taking the medications years ago are still at risk for early ageing.
Study co-author Dr. Brendan Payne said that the drugs may not be perfect but they are relatively cheap and they give patients with HIV extra 10 to 20 years. He added that this is extremely important for Africa where HIV rate is high but the resources are quite low.