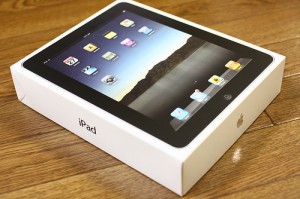 Creative accessories that add character and enhance functionality to Apple's iPad are crowding in the market. Some of these include customizable and hardcover cases with keyboards.
Heart monitors, hard drives and a digital crayons specially designed for iPad were also demonstrated at the Consumer Electronics Show that was held early January in Las Vegas.
M-Edge Accessories, the provider of eReader accessories offers customizable cases that will bring personality to tablets and e-readers. Through an online design tool offered by the company, users can create their own artwork using images and photos.
Once the desired design is achieved, M-Edge will print the image on the jacket adding a layer of Scotchguard film to protect the artwork. These jackets are coming soon at the price of $50 for Apple iPads.
Zagg Inc. also offers a protective cover and keyboard for Apple's iPad. The hard cover is made from aluminum while the middle of the case contains a keyboard that connects to the tablet using Bluetooth.
The Zaggmate plus keyboard is a handy accessory for travelers and users who often make documents through Apple's iWork suite. It is priced at $99 and is only available at their website.
Earlier this month, iHealth Labs released their iHealth blood pressure monitoring that can be connected to iPad, iPhone, as well as iPod Touch. It includes arm cuff, hardware dock, and an app that collects the blood pressure information. The device is priced at $99.95.
For those people who want an extended storage for iPad, the Sanho HyperDrive hard drive is the solution. It offers up to 750GB additional storage that also includes an internal storage of up to 64GB.
Prices for the iPad hard drive range from $299 for 120GB up to $599 for 750GB hard drive. These are available at the Hypershop's website.
Lastly, Griffin Technology will brighten kids' days as it offers a digital crayon that replicates the old Crayola crayons called iMarker styles. Kids can draw on the iPad through the coloring book application. The device will be available on the next quarter.