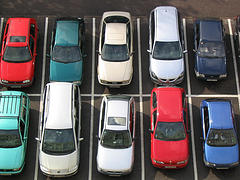 Auto sales took a huge dip in May; much lower than what analysts expected. The May auto sales are a reflection of consumers' hesitance to purchase higher priced vehicles amidst the weakening economy.
Because the supply of cars has tightened after the Tsunami and a series of earthquakes hit Japan, a lot of companies raised their car and truck prices. Many investors and analysts have now concluded that the strategy of many motor companies, Toyota Motor Corporation and Honda Motor Company Ltd included, backfired.
Automotive makers based in the United States General Motors Company and Ford Motor Company released their sales report on Wednesday. Both companies experience their lowest sales in eight months.
Gary Bradshaw, a manager from Hodges Capital Management, said that the car companies may have increased their prices a little too early, especially because the consumers are not yet ready and are just recovering from the economic crisis.
Don Johnson, General Motors sales chief, said that car sales in general would probably be below 13 million for the next several months. However, both Ford and GM are steadfast in their forecast that the 2011 sales will be between 13 and 13.5 million annual sales.
Johnson added that a lot of people are asking if they are actually on track for their 3 million annual sales goals, and he honestly said that as of the moment, they are not. However, they remain hopeful as the end of the fiscal year comes to a close.