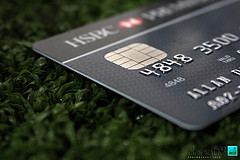 On Thursday, Google has unveiled a free smartphone application that converts your mobile phone to an electronic debit card.
The leading name in the Internet industry announced that the "Google Wallet" is currently tested and will be available to the market summer of this year. Google announced their latest innovation in a press conference held in its headquarters in New York with MasterCard, Citibank, First Data and Sprint.
The company said that the Google Wallet will be available only with the Nexus S 4G during the first few months of its release but will eventually cover more phones that have NFC technology. Google is partnering with the third largest wireless provider in the US – Sprint – in this project.
An NFC chip that has been initially embedded in a smart phone will allow a user to "tap-and-pay" at checkout registers that has a PayPass system from CitiMasterCard. The user must first enter his or her credit or debit card details in the software.
The vice president of Google for commerce and payments, Stephanie Tilenius, said that Google Wallet paves the way for a new generation of mobile commerce. The Google Wallet technology will be available in at least 124,000 merchants within the Unites States and more than 300,000 worldwide during its launch.
Mobile payments have already been tested in several countries like Japan and France. However, Google Wallet will be the first of its kind to be used in US shops. T-mobile, Verizon Wireless, and AT&T have already announced late last year that they are teaming up to build a network called "lsis". The network is said to make mobile phones payment possible for their users.