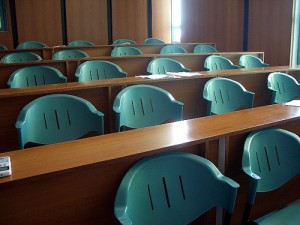 The decision to continue new education laws in Idaho will depend on the votes of the people in November, the office of the state's secretary said on Tuesday.
A group that seeks to abolish Idaho's education reform has gathered enough signatures to put the law before the voters. Based on the given documents late Monday, Idahoans for Responsible Education Reform has gathered verified signatures more than the total number required.
The education overhaul, which is composed of three new laws, was recently approved by Republican leaders in Idaho. The group that led the petition needed more than 47,000 signatures from Idaho voters. However, they had come up with more than 74,000 signatures on each of the three laws, namely State Bill 1108, State Bill 1110 and State Bill 1184.
The Idaho Secretary of State's office has already certified the referenda petitions on Tuesday. Chair for Idahoans for Responsible Education Reform, Mike Lanza said they are glad to see the petitions certified.
Despite the protests by some students and parents, as well as by the teachers union, the overhaul of education passed the legislature this year. Republican Governor Butch Otter and schools chief Tom Luna supported the education reform.
The overhaul removes the ability of the teachers to negotiate issues such as workload and class size, but provides them unfunded pay plan based on the performance of the student instead of seniority. Lastly, a law required high schools to provide mobile computing devices for students, shifting district funds from teacher to technology.