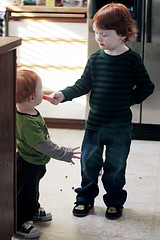 A pediatrician from Delaware was found guilty Thursday on all counts of sexually assaulting and raping child patients; some are as young as three years old.
Dr. Earl Bradley of Lewes, Delaware, was found guilty by Judge William Carpenter on all 24 counts of sexual exploitation, sexual assault, and rape during a non-jury trial in Sussex County Superior Court.
Bradley was accused of sexually attacking dozens of his patients between 1998 and 2009. All except one of those children are girls. Bradley even made a total of 86 videotapes on the attacks with the use of hidden cameras, according to a state police who investigated the rape case.
The courtroom was crowded with spectators and journalists; several of them even shed tears while the judge spoke. There were also 20 armed officers inside the courtroom.
58-year old Bradley sat silently and conveyed no outward emotions while the verdicts were read.
The police officer who testified during the trial said that Bradley had an inclination to sexually abuse toddlers who could not yet speak; an average age of three years old. Another officer said that Bradley often gave his victims colored popsicles to cover up possible bruising and blood whenever he forces their mouths open.
During the June 7 trial, the prosecutors presented two police officers while the defense did not bother presenting any case.
Dr. Earl Bradley faces life in prison without the possibility of parole on his 26th of August sentencing. There is a gag order prohibiting attorneys from both sides to talk about or to comment on the case and it will remain in effect until August 26th.