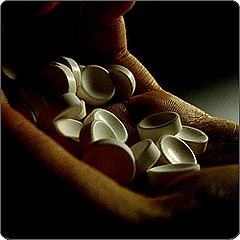 Roche Holding AG gave an upbeat statement about the possibility of Avastin getting an approval to be a key drug for ovarian cancer.
Pascal Soriot, the company's pharma head, said that they are absolutely confident that Avastin will be approved in Europe and they are also positive that it will be approved for the US market.
The sales of Avastin have fallen dramatically over the past few months since healthcare authorities that its use in breast cancer be curbed. Avastin is currently used to cure a range of tumors.
Now, Roche is banking on the use of Avastin – their multibillion dollar seller drug – to focus on the treatment of ovarian cancer. They are hoping that the shift in drug use will drive massive sales for their company in the future. The company has already filed for approval in Europe and as soon as they get an overall survival data, they will also seek approval in the US.
Moreover, Roche will also present partial data on MetMab in the treatment of lung cancer. They are also trying to develop the drug to treat other diseases like breast cancer.
Physicians and other investors are also looking in to studying vemurafenib to treat skin cancer. Soriot admitted that the commercial possibilities for the drug are still low because of the limited cases of skin cancer. However, should the drug be developed for treating other kinds of cancer the sales may also go up.