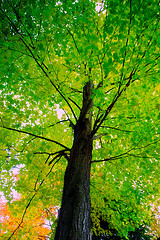 The new Runway to Green collection was launched on March 29, 2011 at the Bid to Save the Earth Event which was held in New York Rockefeller Center. The event showcased a Runway to Green Fashion show and live auction for the benefit of the environment.
The proceeds of the collection will go to environment charities particularly to Conservation International, Oceana and Central Park Conservancy. A part will also go to Alliance for Climate Protection, United Nations Environment Programme's Billion Tree Campaign and the Natural Resources Defense Council.
The fashion show was styled by Tonne Goddman, Vogue's Fashion Director and Tabitha Simmons, Vogue's Contributing Director; while the auction was hosted by Christie's.
The entire event turned to be a success. With the runway stars like Karolina Kurkova, Jessica Stam and Coco Rocha all took the audience with their designer creations.
It was participated by top designer brands namely Gucci, Manolo Blahnik, Balenciaga, Yves Saint Laurent, Burberry, Diane von Furstenberg, Marc Jacobs, Prada, Marni, Michael Kors, Rachel Roy, Marchesa, Timex and a lot more. As part of the program, the designers have also participated in Natural Resources Defense Council's Clean. It encourages them to integrate green practices in making their products and designs. Furthermore, the collections that they have shown in the Runway to Green will be part of their Fall 2011 collection.
The Runway to Green collection will be sold at worldwide at NETAPORTER.COM, or through the designers' stores and in selected department and retail stores nationwide.