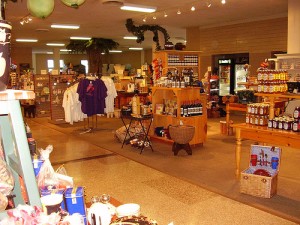 February sales are highlighted in the U.S. retail chains reports this week. The sales figures indicate the willingness and ability of shoppers to spend more for household items and clothing now that the cost of gas is increasing.
Several store chains in the United States will report their sales for the month of February on Wednesday or Thursday. These stores include high-end department stores such as Saks Inc and Nordstrom Inc, as well as discounters such as Costco Wholesale Corp and Target Corp.
Analysts from Wall Street expect sales from retail outlets which have been open for a minimum of one year, to have increased 3.6 percent on the previous month. This is based on the Same-Store Sales Index estimates carried out by Thomson Reuters that was updated Tuesday afternoon.
The International Council of Shopping Centers is also expecting February sales in chain stores to increase 2.5 to 3 percent.
Retail stores should haves seen boosted sales in February when immense winter storms hit much of United States in late January and compelled shoppers to delay their purchases.
However, gas prices started to escalate after the turmoil in Libya brought oil prices to its 2 and a half year-highs last week. This could severely depress sales this spring.
The amount of which gasoline prices increase could determine whether or not retailer's shares, which have slowed since December, will continue to rise.
Analyst Gary Balter of Credit Suisse believes sales have gotten better more than what stocks reflect. The Standard & Poor's Retail Index increased 0.2 percent this year, while the broader S&P 500 increased 5.2 percent.