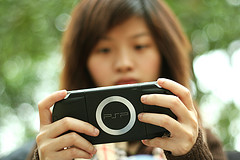 Sony seems to be in for a real treat from internet savvy hackers as they receive another attack in their security system.
After the lock down and overhaul of the company's online services following a hacker attack that left personal and credit card information of at least 100 million people in jeopardy, Sony is yet again under attack. Both the Sony homepage and their Japanese internet service department have been victimized.
Based on a warning from a major security firm, F-Secure, Sony's website in Thailand was attacked by hackers and was used to trick visitors in to giving up their personal information to a non-existing Italian credit card company. The company has been notified of the fraudulent and unauthorized activities and they are currently taking action to solve and undo the problem.
Sony, however, faces a bigger and more serious problem in Japan. The company's So-Net internet security system was reported to have been breached. The hackers reportedly took 100,000 Yen or around $1,200 of funds from account holders. The breach is now under thorough investigation but Sony already reported that they found no evidence that account holders' personal information have been obtained by the hackers.
Investigators do not see tell-tale signs that the hackers from this attack are linked to the breach that affected the Sony Online Entertainment and PlayStation Network. The former just got back online Friday after a month's worth of shutdown for a major system overhaul.
Sony is definitely under scrutiny as their customers begin to question their security system and whether or not they should continue giving the company their personal and credit card information.