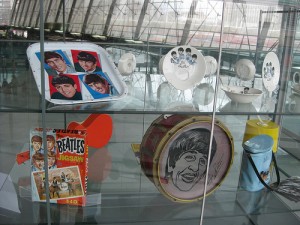 Thousands of objects related to the "Fab Four" are inviting Beatles fans to a newly built museum in Buenos Aires. These items include a brick from The Cavern Club, an "authentic" Beatles wig, and a check for 11 pounds signed by Ringo Starr.
Rodolfo Vasquez, a 53 year-old accountant gave rise to this "Beatlemania" museum. He became a fan at an early age of ten when he acquired the "Rubber Soul" record. He said he fell in love with the Beatles because of their song "In my Life."
Vasquez took all of the memorabilia that he could find about the most famous rock band in history. It was a serious obsession that got bigger until he made it into the Guinness World of Records as the person having the world's largest collection in 2001.
Guinness recorded a total of 5,612 items kept in his home's attic in Buenos Aires. Since then, his collection has grown to over 8,500 gadgets, records, games and puppets.
About 2,200 of these precious pieces are on the shelves in the Memorabilia museum that recently opened a month ago along Avenue Corrientes where several tourists go.
The storefront museum in Buenos Aires rise among other museums because of its complete number of pieces, delicately arranged in display cases and shelves on the walls. It consists of several objects that will suite anyone's preferences.
Vasquez said the idea of the museum is to show his collection permanently and change the items on display with others every year. Otherwise, he said it would be all kept in the boxes and trunks without anyone being able to enjoy them.