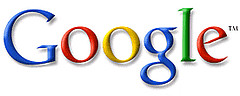 Microsoft Corporation supported, Thursday, the European Union's probe against Google Incorporation's suspected monopoly of the online search market. Brad Smith, General Counsel of Microsoft, said that they are planning to file a complaint against Google with the European Commission.
Microsoft said that the entire point of the case is Google's pattern of thwarting competition and stopping anyone who might provide creative competition. No one from the European Commission confirmed receipt of such complaint.
The European Commission started a formal investigation on Google on November 2010. They did this after receiving a couple of complaints from other web companies saying that Google was intentionally making sure the smaller companies do not rank in the search results.
Al Verney, Google's spokesperson, said that they are not surprised of Microsoft's actions as the initial complaints stemmed from one of the company's subsidiaries. The very first complaint started from Ciao, an online shopping website, which is owned by Microsoft's Bing. However, Microsoft's complaint will definitely add weight on the case as it is said to have a detailed and specific examples of Google's alleged monopoly of their industry.
Verney said that they are always willing to explain the mechanics of their business. He also said that they are currently discussing this matter with the European Commission.
Brad Smith of Microsoft said that Google has ensured some technical measures to make sure competing sites cannot properly access YouTube videos. With that, Microsoft and even Yahoo, can never come close to Google.
Smith further said that Windows operated phones of Microsoft is blocked from properly operating with YouTube, whereas its Google counterpart Android perform better with YouTube.