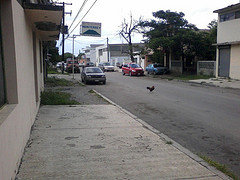 Authorities announced on Tuesday that they have unearthed an additional six bodies from the northeastern Mexican border. A drug gang is believed to be running operations in this area; kidnapping bus passengers and hiding them in graves. In less than a month, security forces have already recovered a total of 183 bodies.
These recent discoveries have increased the assumption that lawlessness is dominant in Tamaulipas state. It is where a drug gang called Zetas is said to be terrorizing migrants who are trying to travel up north to U.S. borders. This is also where the Zetas are suspected to have killed 72 migrants from Central America August of 2010.
Marisela Morales, Federal Attorney General, said that police forces started to investigate for corpses in San Fernando on April 1st following the confession of several suspects. The suspects admitted to having kidnapped and killed bus passengers in the area.
Morales also said that the gangs purpose for the abductions are still unclear but they are considering the possibility that Zetas may be forcefully recruiting people to join their team. Moreover, officials also found out that the gang is exhausting money from passengers. Those who can pay $2,000 are led to the U.S. border by the Zetas themselves.
The discovery of the mass graves has ignited demonstrations from the citizens, calling for the government to provide better security to travelling passengers in the area. Drug gang violence alone has already claimed more than 40,000 lives in Mexico. Thus, they have since strengthened their campaign against drug mules and have brought down a couple of major drug kingpins.