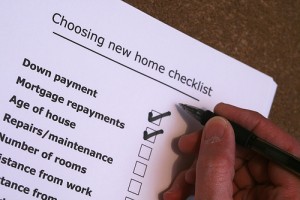 Applications for home loans decreased last week, but the demand for refinancing increased as interest rates bordered down, a financial group said on Wednesday.
The seasonally adjusted Purchase Index for mortgage application activity, including the demand for home purchase and refinancing, dropped 0.4% in the week that ended June 3, according to the Weekly Mortgage Applications Survey carried by the Mortgage Bankers Association. The results shown include the adjustment made for the Memorial Day holiday. The Purchase Index dropped 11% from last week on an unadjusted basis.
Meanwhile, the unadjusted Purchase Index dropped 15.2% farther from the previous week. It showed that the unadjusted Purchase Index was up 9.0% than the same week a year ago.
The refinancing applications, which were adjusted seasonally, increased 1.3%, but the measure of loan requests for home purchases decreased 4.4%. The MBA said the refinance share of loan activity rose to 67.3% of the entire applications from 65.7% a week earlier. According to the industry group, that is the highest share since January 28 this year. The adjustable-rate mortgage share activity declined to 6.1% from 6.2% of the entire applications from last week.
The average 30-year contract interest rate for fixed-rate mortgages dropped 4.54% from 4.58% percent. Since November 2010, the current figure shown is the lowest 30-year contract rate. From the previous week, the effective rate declined as well.
For fixed-rate mortgages, the average 15-year contract interest rate dropped 3.67% from 3.78%. Since October 2010, the recent 15-year contract rate is also the lowest rate recorded.