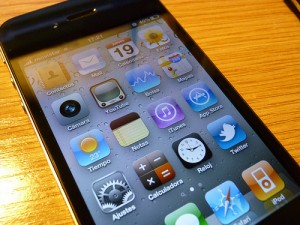 Verizon Wireless announced on Tuesday that they will be selling their version of the iPhone 4 starting February 10 of this year. This gives iPhone buyers in the United States a different choice of carrier for the first time after three and a half years.
The iPhone has been sold exclusively by the wireless carrier AT&T Inc since it was released to the U.S market in 2007.  Many people were frustrated by this lack of network choice.
The launch event held on Tuesday finally ended the monopoly on Apple Inc's iPhone. Many people are already excited to get this phone in their hands through the Verizon network.
Tim Cook can not even tell the number of times he has been asked by his colleagues about when the iPhone will work for the Verizon Wirelss, the Apple chief operating officer said on the Tuesday's event.
For existing Verizon customers, the pre-orders for iPhone will start on February 3. The given price will be $200 or $300 along with a two-year contract. That is about the same price and concurrence as the iPhone through AT&T.
With wider domestic network coverage than AT&T, Verizon is thought to offer better features particularly for the older "3G" wireless broadband. The carrier covers several areas within the country that AT&T does not.
In addition, iPhone service by AT&T in big cities can be spotty most likely because of crowding in the network.
However, it is still unclear as to how many people will shift from AT&T to Verizon. Verizon did not mention anything about their iPhone's service plan along with pricing on Tuesday.
AT&T has sold about 11.1 million iPhones in a period of nine months in 2010. Analysts are expecting Verizon to sell about 5 to 13 million iPhones this year.