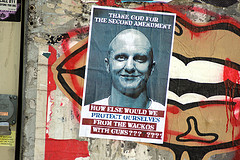 Emails sent by an Arizona college were released due to a court order regarding the Tucson shooting rampage. The emails show that campus police have already been worried about the behavior of the suspect, Jared Lee Loughner, and that they were concerned he was armed.
One of the emails from Pima Community College, the Arizona College Loughner attended, showed that one of the campus police officers contacted federal firearms officials asking if Loughner owned firearms. The Alcohol Tobacco Firearms and Explosives officials replied to the email and said they had no records on Loughner.
Months before the shootout on January 8, the exchange of emails between the Arizona College and the police indicate that the school knew about Loughner's disturbing and bizarre behavior. The school expelled Loughner in September 2010.
According to the emails that were released on Thursday, the college alerted local police more than five times regarding Loughner's behavior while he was still in school. One of the reported cases is the February 2010 incident wherein Loughner made uncalled-for comments in class. He reportedly talked about abortion, strapping bombs to infants, and killing people.
During the same month, a student told college authorities that she saw Loughner place a knife on his desk while in class. The event prompted a professor to warn that the school must do everything to remove Loughner from the campus.
Loughner is the primary suspect for open shooting on Congresswoman Giffords and the killing of six people. He has pleaded not guilty to all 49 charges which include two counts of murder of a federal employee.