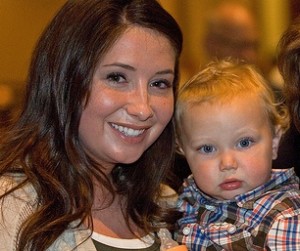 Bristol Palin admitted that she underwent a corrective procedure, which caused the recent change in her appearance. She now has a slimmer face, angular jaw and higher cheekbone. Palin says the procedure was not plastic surgery.
The second child and older daughter of Sarah Palin, GOP vice presidential candidate in 2008, told US weekly that she had a corrective jaw surgery one month after she went third place on the TV and reality show, "Dancing with the Stars" on ABC.
Palin's new look, along with her 5-pound weight loss was just revealed last April 30 during a White House Correspondents' Association dinner held in Washington, DC.
The 20-year-old speaker and advocate of sexual abstinence said she liked her new look. She appeared more mature and has less of the chubby and little baby face than what she had before.
According to Palin, the surgery was done only for medical purposes and not that she is obsessed with her face. In addition, she said that she would only resort to plastic surgery in extreme situation. The corrective procedure was done to realign her jaw and teeth.
Palin wore braces and a corrective device before to overcome a condition called "overbite." However, her dentist informed her that she might still have to undergo surgery someday.
The lawyer of Palin's family refused to comment about the topic.
Palin will star in a reality series, which will be aired at Bio Channel at the end of the year. The series, still untitled, will follow Palin to Los Angeles from Alaska with Palin's son, Tripp. Soon, she might also add author to her resume.