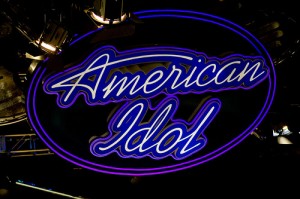 The Fox television network revealed a midseason overhaul to its primetime lists of shows, as well as the big shift for the number 1 rated singing competition, American Idol, on Friday.
American Idol has 2 weekly shows at Fox Television. The first part has been aired every Tuesday, while the second part has been showed one day after. However, the shift gives way for the television company to launch a new set of Tuesday night comedies headed by its musical show, "Glee."
Glee is a story of young adults involved in a high school singing organization. According to Fox television, the show will now be aired every Tuesday, followed by a sitcom "Raising Hope" and a new relationship comedy show, "Mixed Signals."
American Idol also takes part on this big change as they reveal their new judges Jennifer Lopez, as well as Steven Tyler. They will debut on Wednesday, January 19. The second night wherein the contestants will be eventually eliminated will be aired on Thursday.
Fox is also planning to launch a new animated comedy show, "Bob's Burgers," which includes a story of a man, his family and their burger restaurant. The show will start on January 9, Sunday even though Fox is prevented to air animated shows that include "The Simpsons."
Other great programs that Fox will bring this month of January and February include a police drama, "The Chicago Code," and another comedy show, "Breaking In." This will take part on the middle point of 2010-2011 U.S TV season.