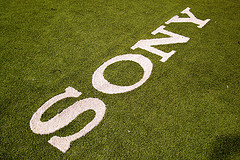 Chief Executive Howard Stringer, CEO of Sony Corporation, was not a least bit apologetic regarding Sony's delay in informing their at least 100 million customers in the hacker breach they faced a few weeks ago. The information of the customers in the company's PlayStation Network were stolen by a hacker or several hackers April this year.
As a complete contradiction to the apologetic tone of the company half a month ago, when Kazuo Hirai and the rest of the senior executives bowed in apology in Tokyo; Stringer fired back on Sony's critics who claim that the company did not act timely in notifying their customers once they found out about the hacker attack.
Stringer told the press on Tuesday that it was an unprecedented situation. He added that most of the information and security breaches are unreported by many companies; and 43% of those that do, notify within as long as a month. He said that Sony announced the breach in a week. He even challenged the critics who say his one week is too long.
Lawmakers and a some state attorneys general have started an investigation regarding the hacker attack and the possibility of identity and credit card theft.
The hacker attack is said to be the biggest in the history of the Internet. It even prompted Sony to shut down the PlayStation Network and all other related services for nearly a month.
This attack allegedly stems from a case issued by Sony to a famous hacker George Hotz. The company sued Hotz this year for copyright infringement. Hotz is known for unlocking Apple's iPhone. Hotz, however, denies the allegations in his blog saying he is not involved in the break-in.