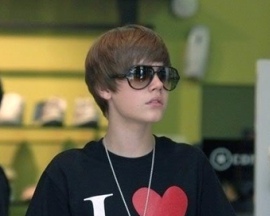 MTV is bringing back their prank show, Punk'd, with Justin Bieber's hosting. According to the New York magazine's entertainment blog, the 16-year old pop star has been tapped to host the return of the show.
Ashton Krutcher hosted the show back when it was first shown in 2003 until it retired in 2007. Today, as the show will be brought to life again, he will continue to be part Punk'td as its executive producer through the Katalyst Entertainment banner.
The concept of Punk'd involves tricking lists of celebrities with hidden cameras to film everything that happens. Justin Timberlake once cried in one of its episodes when he believed the government was repossessing everything that he owns.
If Bieber agrees to be part of the show, he will be hosting the MTV prank show. As mentioned by the Vulture, Justin Bieber will probably host the first few episodes while wearing the usual trucker hat, before introducing the prank clips.
Bieber was the first artist to ever chart the Billboard's Hot 100 with seven songs. Currently, the teenage singer is on its My World 2.0 concert tour. He is also preparing for the release of his biopic/concert film, Valentine's Day, hoping to make its way to acting along with Will Smith.
Since Kutcher's retirement from "Punk'd" in 2007, MTV has been looking forward to bring the show back, as reported by the Vulture, New York Magazine.