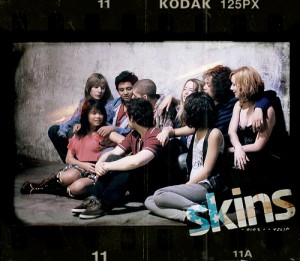 MTV will be premiering their new series "Skins" on Monday at 10 PM EST. This is a raw television show that relies on the time-tested themes of adolescent drama.
"Skins" is based on the popular British series with the same title that is co-created by Bryan Elsley and his son, Jamie Brittain. Both have written and executive produced the MTV series.
The U.S "Skins" remake consists of a group of fresh people similar to the original series. Most of the cast are first-time actors and actresses and all are actually teenagers.
The show boasts they are excellent and even with their considerable beauty, the actors show human authenticity rather than the stereotypes. The teenagers and the whole show are based in Baltimore, Maryland.
The British series included explicit scenes of drinking, drug taking, and sex as it followed a group of young adults in Bristol. It gained more than 1 million viewers on Channel 4's E4 during its pilot episode. MTV, has promised to preserve the authenticity and maintain the success of the show.
MTV's "Skins" is located in a dreary Northeast city with an active high school life. It focuses more on the nine main characters that are related with one another in several ways.
The premiere introduces all of the characters to the audience through the group's manipulative pin-up, Tony Stonem. However, various episodes of the 10-part season will concentrate on different characters.
"Skins" tell the dramatic ups and downs of adolescence. However, the show should not be mistaken for reality, global news network Associated Press said.