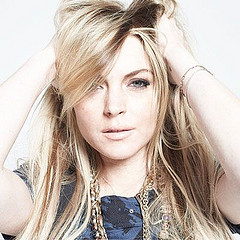 The 24-year old actress, Lindsay Lohan, will not be charged for the fight she allegedly started with one of the rehab staffers in December 2010.  The prosecutors announced, Tuesday that they will not be pressing legal charges against this issue.
John Hall, spokesperson of the Riverside County District Attorney, said that the prosecutors decided that they do not have enough solid evidence to follow a battery case against Lohan.
On December 12, 2010, police received a call from Betty Ford Center in Palm Desert after one of the staff members accused the actress of hurting her. The staff member, Dawn Holland, appeared in TMZ to speak about the incident on-air. She was then later fired from work due to violation of the patient's confidentiality rules.
At that time, Lindsay Lohan was almost done with her three month's worth of court-ordered rehabilitative treatment after driving under the influence of alcohol while on probation 2007.
The prosecutors tried to get further proof from police agencies on the scene, but decided there was simply not enough evidence to push the case.
Lohan, however, has bigger problems due to her Los Angeles case. She is still in trial due to accusations that she stole a  necklace worth $2,500. The actress already pleaded not guilty and her lawyers insisted that Lohan is innocent. Lindsay already rejected a plea deal last week. The jewelry was reported missing only three weeks after she was released from rehab at Betty Ford Center.
Lindsay Lohan has been in and out of LA courthouses since May 2010. Since then she has been sent to jail and rehab twice.