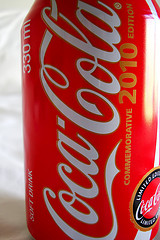 The huge earthquake followed by a Tsunami in Japan that happened a few weeks back are now hurting the sales of U.S. companies that are serving Japanese consumers. Although Japanese shoppers are showing a little resilience, large U.S. companies like Coca-Cola, Coach Inc., and 3M Co. are feeling the effects of the disaster that struck Japan.
Japan has the world's third largest economy and although people there were tight-fisted with money even before the March 2011 catastrophe, the country remained to be a primary market for a lot of companies.
Coach, a world-renowned maker of signature handbags and other accessories, generates almost 20 percent of their sales from Japan. The earthquake, its aftermath, and the current nuclear disaster Japan is facing right now could significantly reduce the company's projected annual earnings by 2 to 3 percent; that is 5 percent of Wall Street's yearly profit forecast.
On the other hand, Muhtar Kent, a Coca-Cola Chief Executive, said on a conference call that the supply chain is under stress due to Japan's inability to provide some raw materials needed for production. Indeed, Coke said that the recent events in the country have hampered a lot of bottlers' capacity to produce enough products for the anticipated growth in demand on summer.
Wal-Mart said that the best way to stabilize sales in Japan is to reach out to them. The company has shipped water and food from Canada to meet the demands in their 400 stores in Japan. Wal-Mart Executive Mike Duke said that doing so will really help consumers in Japan recover from the disaster.