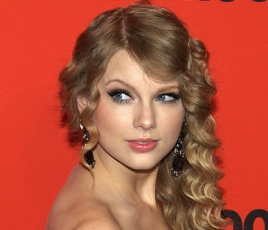 Taylor Swift's case with her ex-manager, Dan Dymtrow continues before a federal judge in New York. Dan Dymtrow filed a lawsuit against the Swifts over a contract dispute last 2007 and the case drags on through today.
The music manager claims that Swift's parents owe him millions in commissions since he discovered and built Taylor Swift's career. Taylor Swift was 14 when she signed a contract with Dymtrow in April. Taylor Swift ended her contract in July 2005.
According to Dymtrow, his management made an agreement with Scott and Andrea Swift that he should be paid with 5 to 10 percent commission or more from Taylor's career in the music industry. However, after introducing Taylor Swift to the industry's popular names like Scott Borchetta, which is the CEO of Big Machine, they fired him to avoid paying him with the said commission.
Both parties have been battling the case in court. Dymtrow's attorney, Fernando Pinguelo said that Taylor Swift's parents kept on delaying his client's commissions until they got rid of him.
The Swifts claimed in response to Dymtrow's party that because Dymtrow was not able to obtain the required court approval of him managing Taylor, which is still a minor by that time, they legally ended the contract in 2005. This was months before Taylor signed an agreement with the Big Machine and one year before she released her debut single entitled, "Tim McGraw."
Paul LiCalsi, Swift's lawyer said that paying Dymtrow would defeat the entire purpose of the law in New York to protect minors from their signed contracts.
The two parties had already submitted their joint letter to the court hoping they will each prove their case.