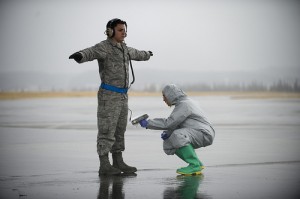 The nuclear problems in Japan emphasize one critical gap in the medical field- experts only have had a few proven ways to help treat people who have already been exposed to massive amounts of radiation.
Last week, two workers from Japan's nuclear power plants were hospitalized due to radiation burns. Low levels of radioactive iodine were reported, Tuesday, at some areas in southeastern China. Some traces were also discovered in Seoul to as far as Britain and eastern United States.
The crisis in Japan raises concern among people as to how radiation emergencies can be effectively treated. Some experts are already developing drugs that will treat radiation poisoning, as well as the first tests that will determine who among the exposed people would need rapid treatment.
However, these possibilities are still in preparation, and not yet ready.
In the United States, radiobiology laboratories such as the Armed Forces Radiobiology Research Institute are now in search for more methods to treat people against radiation exposure. The laboratory is working with Oncova Company to develop one possible treatment called Ex-Rad.
Since 2008, the Biomedical Advanced Research and Development Authority have invested millions for radiation testing and anti-radiation treatment.
Currently, only a few are proven effective for radiation injuries. These include antibiotic therapy, providing blood-clotting platelets and hydration therapy for acute radiation syndrome, as well as overall poisoning.
Potassium iodide is usually given to prevent long-term effects. However, World Health Organization advises the public not to drink the pills unless health officials recommend them to. Gregory Hartl, WHO spokesman, says the drug has its risks.