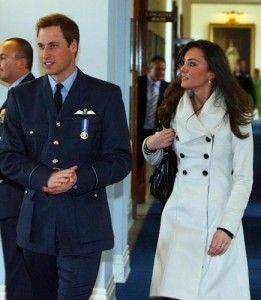 A leading newspaper in Britain reported Sunday that Kate Middleton has chosen Sarah Burton of McQueen fashion house to design her most-talked about royal wedding dress.
The Sunday Times said in its online edition that Burton, who is the creative director of McQueen fashion house, accepted the request of Middleton to help her design her wedding dress.
However, the 36-year-old British designer denied the claim that she has been given the most coveted task in the fashion industry.
The report said the dress would be a combination of Burton's extensive knowledge of high fashion, as well as Middleton's ideas on the design.
The paper did not reveal their sources. However, it suggests the details had reached them after Jonathan Akeroyd, McQueen's chief executive, informed a work colleague that they have received the commission. Akeroyd, later on, denied that they will be involved in the royal event.
A publicist for McQueen house declined the report in an email to an online publication. It said the story is untrue.
Two weeks ago, chief executive of British Fashion Council, Caroline Rush said that whoever had been given the coveted task would be adjoined by the rules of the agreement to keep their role undisclosed in any way possible until Middletown walks down the aisle.
Kate Middleton, 29, is the fiancée of Prince William of Wales. They will get married before the 1,900 invited guests and a worldwide television audience.
Buckingham Palace refused to comment on the speculations. It added that it would not disclose the name of the designer until the day of the royal wedding on April 29.