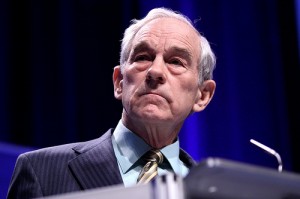 Ron Paul, the father of the libertarian system in GOP politics, publicized on Tuesday that he will form a presidential exploratory committee. This is his way of gaining Republican nomination for presidency.
Paul, who will turn 76 on August, has served the House of Representatives for more or less 20 years. The most recent district he represented is the 14th district in Texas, including Galveston.
However, Paul is a medical doctor by profession. He has served the Air Force as a flight surgeon. He also conducted private practice as a gynecologist.
At the age of 75, Paul is no longer a stranger to presidential politics. He ran for presidency on 1988 under the Libertarian Party. He announced his desire to run for presidency and his committee when he visited Iowa.
Paul is a crowd favorite among conservatives and has won a couple of straw polls. The polls he won include the acclaimed Conservative Political Action Conference. However, he does not rank very well in national polls. In the most recent Gallup poll, only 6% of the total number of participants favored him.
Among the top contenders are former governors Sarah Palin of Alaska, Mitt Romney of Massachusetts, and Mike Huckabee of Arkansas. Shockingly, realty show host and business tycoon Donald Trump is also on top of that poll.
As a libertarian, Paul strongly denounces the kind of government that promotes welferism at home and militarism in foreign lands. He is also firm on opposing the plan to increase the debt ceiling and calls for the elimination of income tax.