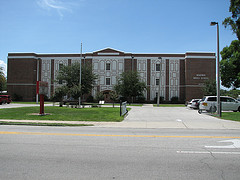 In Rio de Janeiro, a gunman wandered the hallways of an elementary school on Thursday and murdered a dozen children. It is reported that he lined up all 12 children and shot them point-blank in the head while shouting that he will kill them all.
It is by far the worst school shooting in Brazil. Reports say that it would have been more fatal and more bloodshed if the gunman was not shot in the legs by one of the police officers in the area. The gunman then fell down a flight of stairs and shot himself straight in the head.
A YouTube video circulated showing children running wild inside the school while desperately screaming for help. Many of those children wore blood-soaked uniforms.
The Secretariat of Health and Civil Defense of Rio de Janeiro said that about a dozen other students were injured and two of them are in grave condition.  Officials later announced that a total of 18 children were injured by gunfire. Those who were killed by the incident were between ages 12 to 15.
Andreia Machado, mother of 13-year old Thayne who was shot three times, was crying when she said that she is not certain if her daughter will be able to walk again after her spine was hit and caused her to lose sensation on her legs. Thayne told her mother before she went to the operating room that the gunman just came in shooting.
The gunman was reported to be Wellington Oliveria, 23. No clear motive was discovered but reports said that Oliverio seemed to be infected with AIDS and wanted to kill himself. Why he took down all those children with him, remains to be a puzzle.