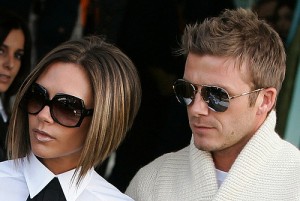 David and Victoria Beckham are delighted to confirm that they are expecting their fourth baby together this summer, their spokeswoman Jo Milloy said in a statement on Saturday.
David, a soccer star and her wife, Victoria, a fashion designer, already have three sons, Brooklyn, 11, Romeo, 8, and Cruz, 5. All three of them are very excited to see their new brother or sister, Milloy said.
David and Victoria met in the 1990s when Victoria was still part of the hugely popular Spice Girls band as Posh Spice. Back then, the glamour couple were called 'Posh and Becks' and they got married July 1999, few months after their first child was born.
It was never made a secret that David, now 35 years-old and Victoria, 36 years-old, would like to have more children. Currently with three sons, the two said they were eager to have a baby girl.
David said last year that he really wants more kids and hopes that it happens soon. He wants a little girl and that would be amazing.
On the other hand, Victoria previously said that she would love to have a little girl if she would be blessed to have another child. She even said that she would love to dress up a little girl because she is really girly.
Apart from that, Milloy informed that there were no further details released regarding Victoria's pregnancy.