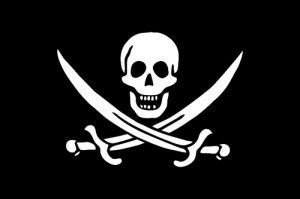 Four U.S. hostages were shot dead on a private yacht last Tuesday. The incident was the deadliest yet involving Americans who were kidnapped for ransom in the extremely dangerous coasts off Somalia.
The hostages were shot by the pirates before Special Forces from America boarded the vessel, according to a statement from the U.S. military.
The U.S. troops took control of the ship and killed two pirates. Fifteen other pirates were found on the site and were taken into custody. The military said the U.S. Special Forces found two dead pirates when they arrived. However, the pirates were not slain by the U.S. forces.
According to Secretary of State Hillary Clinton, the government of United States was deeply upset and saddened by the death of four kidnapped American citizens. The murder was a terrible act that emphasized the need for more worldwide collaboration against pirates.
Although pirate gangs usually target big merchant ships with oil tankers as the prize, kidnapping foreigners gets them even higher ransoms. At the end of January, there were about 750 pirate hostages.
The American hostages killed on Tuesday were Bob Riggle and Phyllis Macay from Seattle, as well as Jean and Scott Adam who are from California.
On Tuesday morning, negotiations had already been under the way with the pirates. But, U.S. military said a pirate fired a grenade at the guided-missile USS Sterett without any warning. Then, gunfire burst out on the pirated vessel.
Head of U.S. naval forces in the region Vice Admiral Mark Fox said they intended to go through a negotiated process and to never reach a point where there would actually be gunfire.