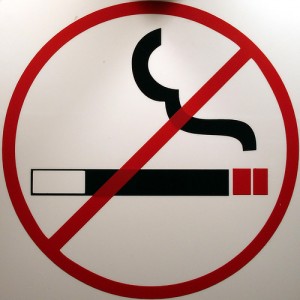 The administration of China instructs makers of TV shows and films to regulate the extent of smoking shown on-screen. This is an effort pushed by the government to control the use of tobacco in the country considered as one of the world's biggest cigarette consumers.
The State Administration of Radio, Film and Television posted the announcement on their website last Tuesday. It directs producers to lessen the plots that involve tobacco or scenes that show someone smoking.
According to the given directives, they can use tobacco or depict scenes of people smoking only when needed such as for the purpose of art or character development.
Individuals under 18-years old are not allowed to be presented on screen while smoking or purchasing tobacco. In addition, other characters in the film or TV show are not allowed to smoke in public places or buildings where cigarettes are strictly prohibited.
Actors, directors, and producers are highly discouraged from using tobacco and other forms of smoke when creating films, TV ads and commercials. The government of China has put forth serious efforts to regulate and limit the use of cigarettes.
Over the past years, China had been controlling the use of tobacco in their country. They are banning advertisements on tobacco, as well as prohibiting cigarette companies from sponsoring major sporting events in the country.
In China, smoking adults make up 30 percent of the population. This means there are roughly 300 million people in the country who are smoking. Smoking is also a major contributor to the million deaths in China every year.